Creating a Neighborhood   in a Fantastic Landscape 
Ownership of Common Land offers families a vast number of land use options. In the vicinity of the residential areas of the Common, there is direct access to about 25 miles of Nordic ski and hiking trails, 4 gardens set in about 3 acres of lawn, and two picnic areas. Spacing between homes will be generous enough to ensure room for privacy and individuality, while also providing a sense of community. On Common land, that abuts the 20,000-acre Camel's Hump State Park, there are 3 major streams, a 13-acre meadow, trails, bridges, mature woodlands, three ponds, and a 1/5th size garden railway. Common Land can also be used for income producing purposes like a market garden, raising animals and as a location for a studio, shop or offices.
On their private parcels, families can also create their own lawns and gardens and build accessory structures including small commercial spaces such as a studio, a shop, and a place to grow a business.
The overall cost of owning a parcel and the 1/9 share of 131 acres of Commons land range from $110,000 to $165,000 including all development costs like: driveways, septic, water, power,phone and all local and state permits, the lots are sold ready for construction with infrastructure in place,  you can see their boundaries above outlined by gray lines with the proposed building envelop. 
We have developed build packages that go from $200,000 and up depending to square footage and quality of construction. This means that a completed new house and the costs of the lot could be in the $310,000 range and up.
The costs of  Campanula cottages is $435,000.  If you decide to join in, our experienced team of designers and builders will work closely with you to support all aspects of the design and building process that you envision.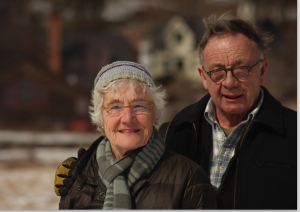 Together we will create an environment where a diverse and multi-age group of families feel a sense of belonging and interconnection with others and their environment—a place that is aesthetically uplifting, culturally rich, and environmentally and economically sustainable.
We understand that the stewardship of natural resources is ultimately a synthesis of people engaging in community with nature.
We are located at the end of a 3 mile town road in Huntington Vermont, a tight knit community known for excellent schools, outstanding governance, a strong focus on the environment and progressive politics.
To get more detailed information, please contact us—we would love to hear from you.
Mark and Marijke
Consensus Decision Making