Campanula
A sturdy and elegant place to be.
Created by highly  skilled artisans
on its mountain perch
We have named our newest cottage "Campanula" —Latin for "Little Bell"— and the name of a delicate bell shaped flower that grows here at Windekind.
Borrowing from our friends in the Adirondacks, Sweden and elsewhere in Vermont, Marijke and I, accompanied by an outstanding team of artisans have created a building that celebrates old world craftsmanship while being a highly livable, comfortable and useful space for our guests.
Campanula is, all at once, a celebration of stout, solid materials combined with the delicate, festive and cheerful, like the flower "Little Bell", delicate and fine but hardy enough to withstand Vermont's robust winters and the burden of human activity. You will feel at home amongst the building's uncompromising craftsmanship while experiencing an environment that is happy, fun loving and conducive to social activity, cooking and eating.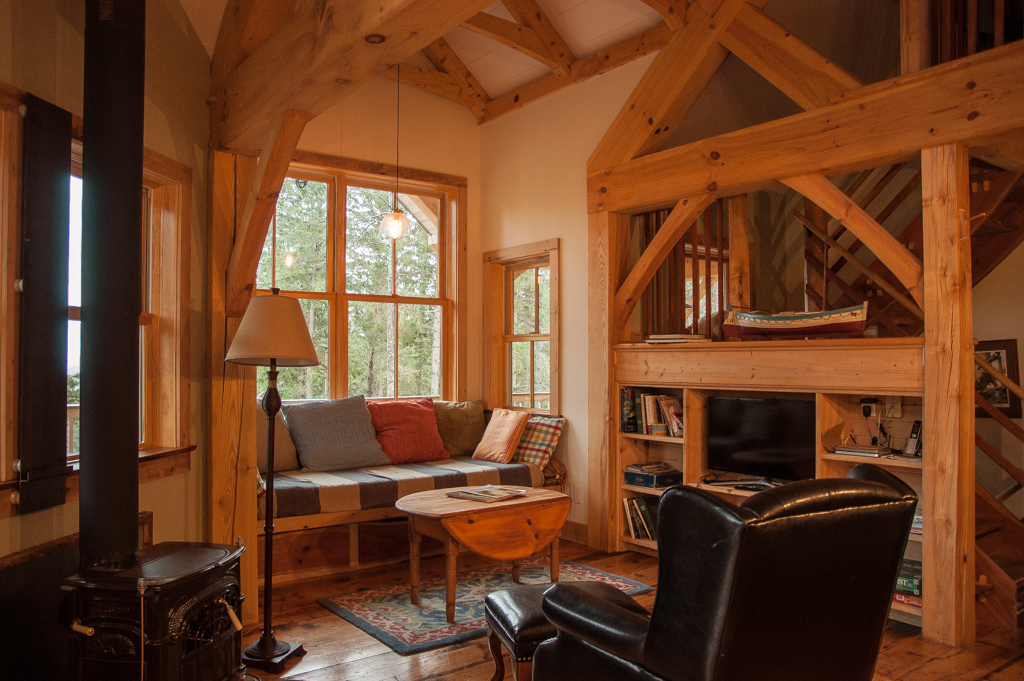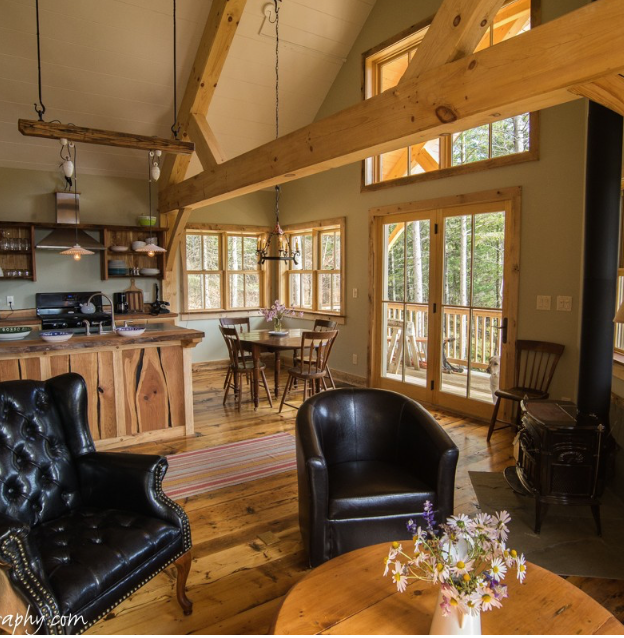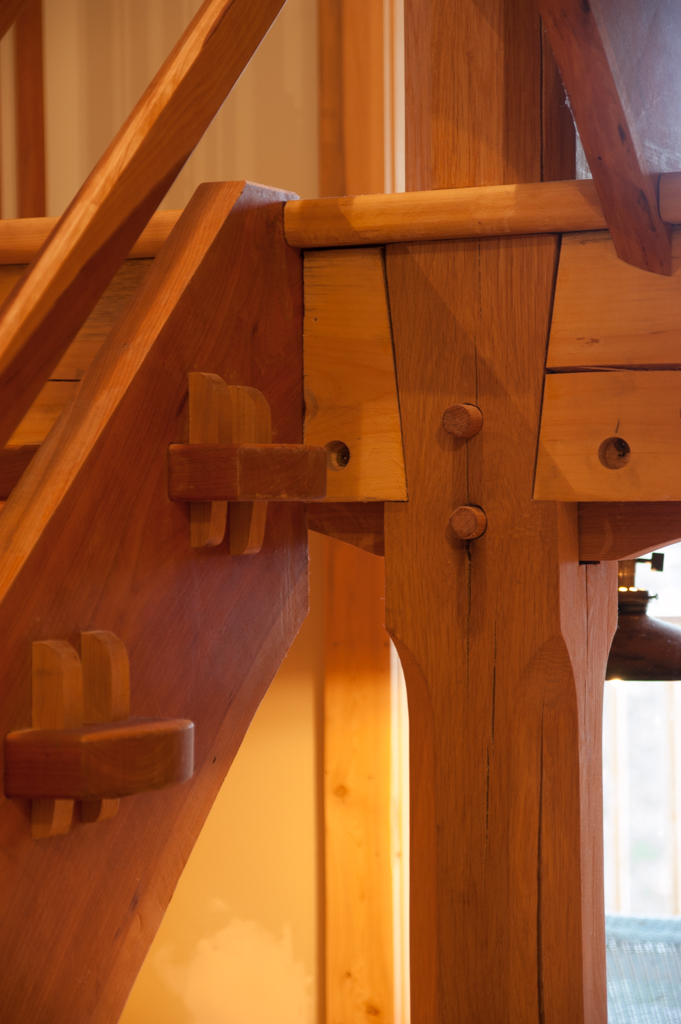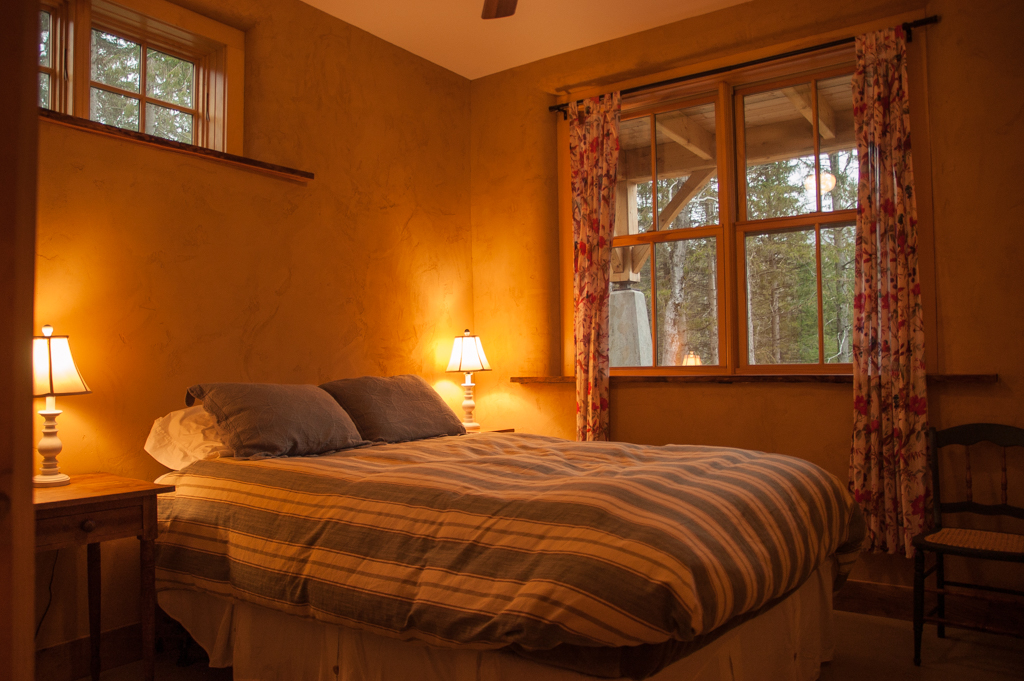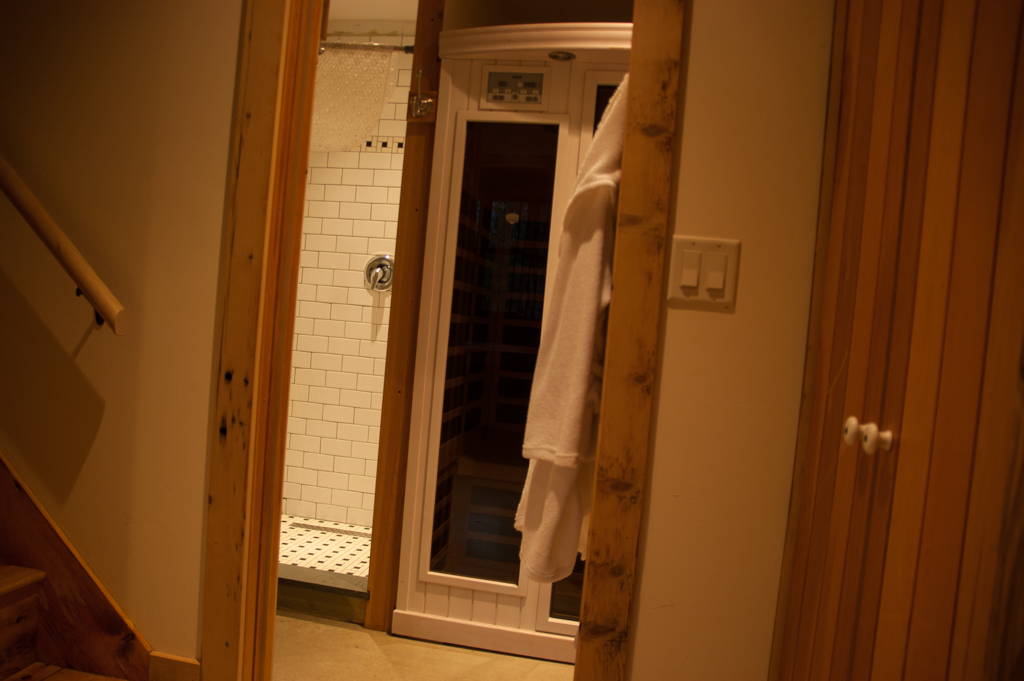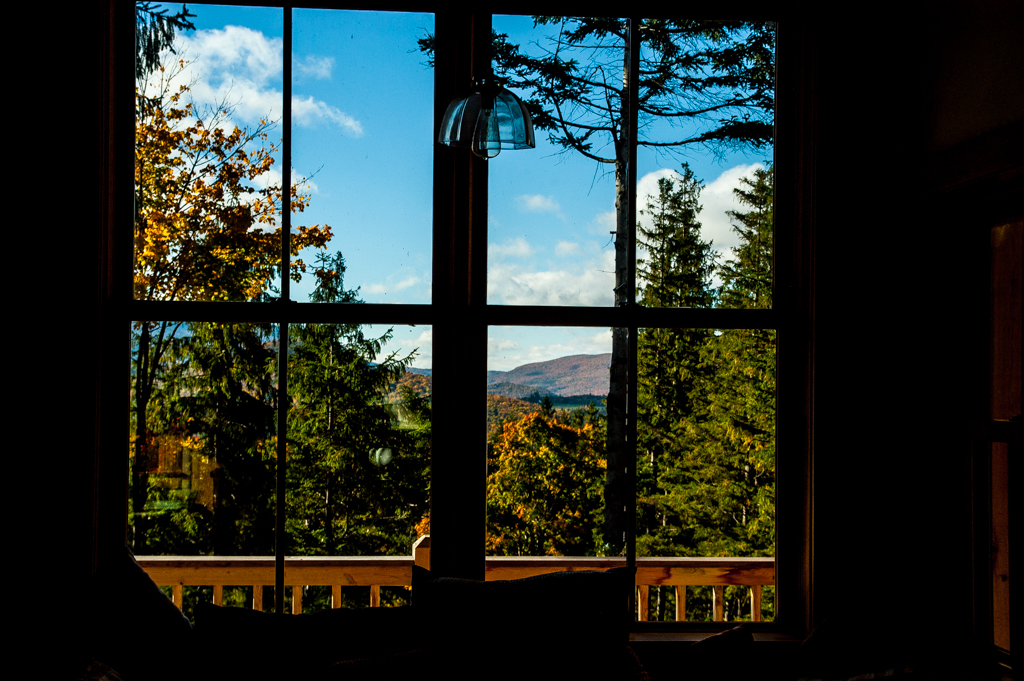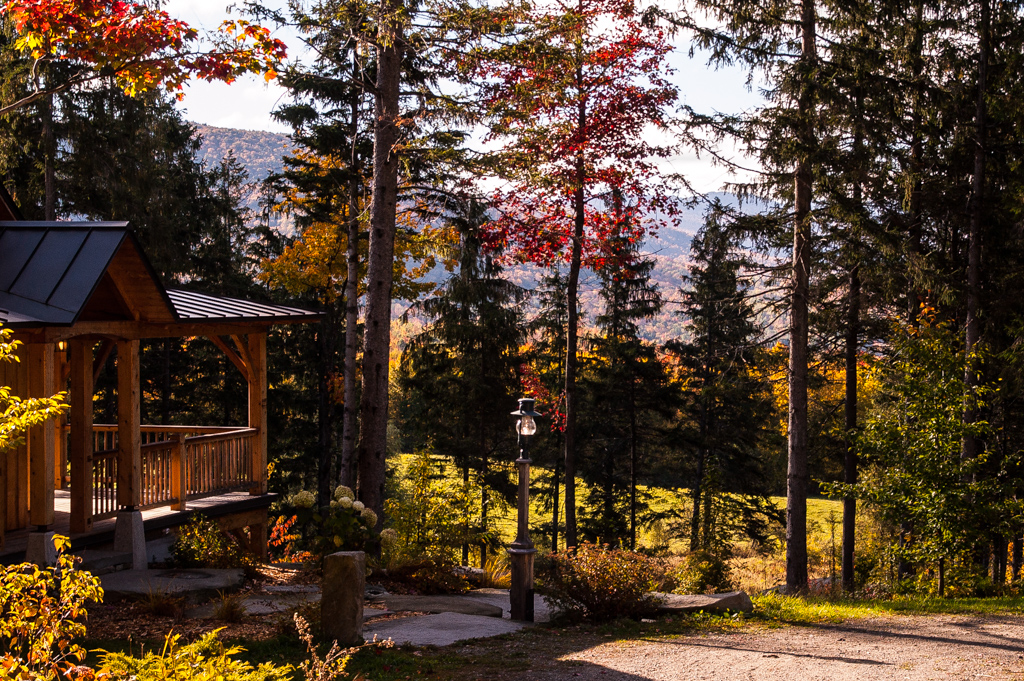 Campanula has a large living space on the main that combines a kitchen, a living area, an entrance and a half bathroom. The 600 square foot covered porch wraps around the Campanula's eastern and southern faces. The Porch is the building's most distinctive feature providing plenty of space in the warmer months for reading, dining, socializing and, best of all, viewing the Green Mountain's ever changing beauty. The location is sensational, perhaps the best yet for a building at the Farm. The view includes the gardens, the railroad, the pond the farmhouse, and the meadow that stretches into a big open southern view of the Green Mountains.
On the floor above the living area is a small loft with double bed.
On the lower floor there are two private bedrooms each with its own half bath. There is also a sauna for three, and a tiled masonry shower. These cozy and quiet rooms feature high ceilings and large windows that look out at the mountains and the timber frame joinery of the porch above.
Campanula is a timber frame building built by Bellwether Craftsman of Huntington. We strongly urge you to have a look at Bellwether's web site to see a sample of their work with other buildings. The joinery in Campanula to be the most beautiful and functional that we have ever seen, we are very proud to have this level of Craftsmanship at the farm. Campanula has the top energy ratings and is heated by a wood stove and propane powered radiant floors.
The price for Campanula is $380,000, this amount includes the 1/9th share of the Common, a 1.07 acre parcel ideal for lawns, gardening, and outbuildings.
Come have a look at this masterpiece.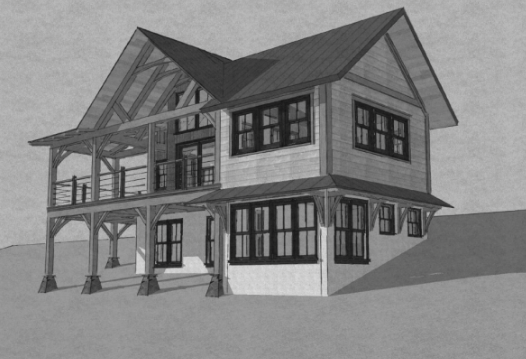 A 300 to 900 square foot addition can be added to Campanula on its North side. This could provide more space for storage, studios and more bed rooms. The kitchen could also be moved from its existing location in to this area. In addition, adjacent building could be constructed proving more studio or bed room space. It would also be ideal for a home office.